Linking up with Jen since I haven't in awhile for Thursday Thoughts!
- Birchbox review is up! Ipsy review will be up shortly as soon as I can do swatches!
- Expecting my Demeter fragrance purchase to be arriving tomorrow! I ordered Paperback, Rain, Watermelon Lollipop, and Lilac. Also expecting my Sephora order with the Ariel compact mirror & other goodies!
- RIP Talia Joy & Cory Monteith. Such a sad week with the deaths of these two, young talented people.
- Did anyone watch Wedding Island? OMG that lady is crazy! That is why I would never be a wedding planner! I could not deal with those crazy brides. Oh - anyone else watch Honey Boo Boo?! It's my guilty pleasure. It's so awful but hilarious.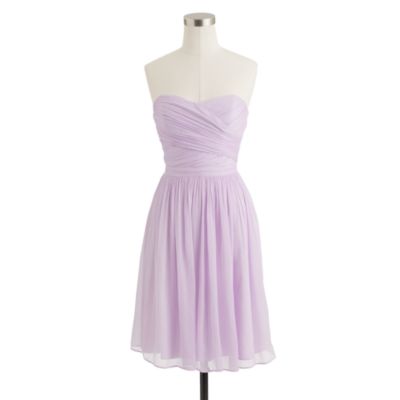 - Speaking of weddings, we decided to push it back to 2 years because they are just so expensive and I apparently have expensive taste. We are thinking Lilac and Peach for the colors. Above is the bridesmaids dresses I want from J.Crew for $250. So....anyone know of any coupons?!
- I'm sick of Cape Cod. I want to go home already.
- Jordan and I are thinking we want a new addition to our family. We have been looking at Corgi puppies or mini Australian Shepherds.
What are you thinking of this week?